Telehealth medical directory
Security Policy
Security Policy
The Telehealth Medical Directory is committed to protecting the confidentiality, integrity, and availability of your personal information. This Security Policy describes the measures we take to protect your information when you use our Telehealth Medical Directory website (the "Site").
Encryption
We use industry-standard encryption technology to protect your personal information during transmission. This includes the use of Secure Sockets Layer (SSL) technology to encrypt data during transmission between your browser and our servers.
Secure Data Storage
We store your personal information on secure servers that are protected by firewalls and other security measures. We maintain strict access controls to ensure that only authorized personnel have access to your personal information.
Regular Security Audits
We conduct regular security audits and vulnerability assessments to identify and address potential security issues. We also engage third-party security experts to perform independent audits and assessments.
Employee Training
We provide training to our employees on information security best practices and require them to follow strict security protocols. We also conduct background checks on all employees who have access to your personal information.
Data Breach Response Plan
In the event of a data breach, we have a comprehensive response plan in place to minimize the impact of the breach and to notify affected individuals as required by law.
Compliance with Laws and Regulations
We comply with all applicable laws and regulations related to information security and data privacy, including HIPAA and GDPR. We also require our third-party service providers to comply with these laws and regulations.
User Responsibility
While we take reasonable measures to protect your personal information, it is important that you also take steps to protect your information. This includes using strong passwords, keeping your login information confidential, and being cautious when providing personal information online.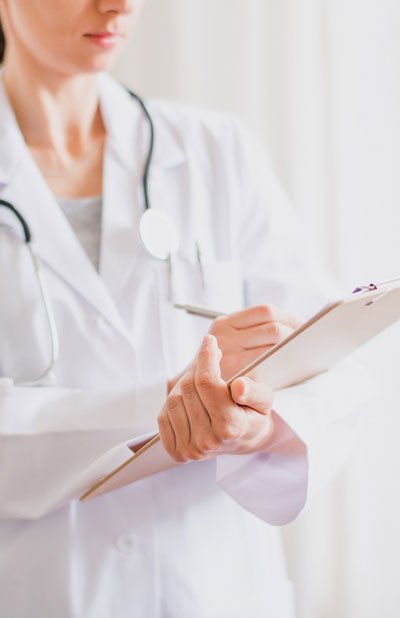 Telehealth is The Modern Way of Connecting with a Provider
Telehealth is a modern approach to healthcare that has gained popularity in recent years. Thanks to technological advancements and the widespread availability of high-speed internet, telehealth allows patients to access medical services and support from the comfort of their homes. This has made healthcare more accessible, especially for individuals residing in rural or remote areas or those who face difficulties traveling due to illness, disability, or lack of transportation.
Telehealth services provide a range of medical care, including primary care, specialty care, mental health counseling, and more. Moreover, telehealth has become increasingly crucial during the COVID-19 pandemic as it minimizes in-person contact, thus reducing the risk of exposure to the virus. Its ease of use and convenience has made telehealth a valuable tool in promoting and maintaining overall health and well-being.
List Your Practice on The Telehealth Medical Directory