Telehealth medical directory
Privacy Policy
Privacy Policy
Telehealth Medical Directory ("we," "us," or "our") is committed to protecting your privacy. This Privacy Policy explains how we collect, use, and protect your personal information when you use our Telehealth Medical Directory website (the "Site"). By accessing or using the Site, you agree to the terms of this Privacy Policy.
Information We Collect
We may collect personal information from you when you use the Site, such as your name, email address, and other contact information. We may also collect information about your use of the Site, such as the pages you visit and the links you click.
How We Use Your Information
We use your personal information to provide you with the services and information you request through the Site. We may also use your information to improve the Site and to communicate with you about our services and promotions.
We may share your personal information with third-party service providers who perform services on our behalf, such as hosting providers, payment processors, and email service providers. We will only share your information with these third-party providers to the extent necessary to perform these services.
We may also share your personal information if required by law, such as in response to a court order or subpoena, or if we believe that such disclosure is necessary to protect our rights or the rights of others.
Cookies and Similar Technologies
We may use cookies, web beacons, and other similar technologies to collect information about your use of the Site. This information may include your IP address, browser type, and operating system. We use this information to improve the Site and to deliver personalized content and advertising to you.
You can disable cookies in your browser settings, but please note that disabling cookies may limit your ability to use the Site.
Security
We take reasonable measures to protect your personal information from unauthorized access and disclosure. However, no method of transmission over the internet or electronic storage is completely secure. We cannot guarantee the security of your personal information.
Children's Privacy
The Site is not intended for children under the age of 18. We do not knowingly collect personal information from children under the age of 18.
Changes to this Privacy Policy
We may update this Privacy Policy from time to time. We will notify you of any changes by posting the new Privacy Policy on the Site. Your continued use of the Site after we post any changes to the Privacy Policy constitutes your acceptance of those changes.
Contact Us
If you have any questions about this Privacy Policy, please contact us.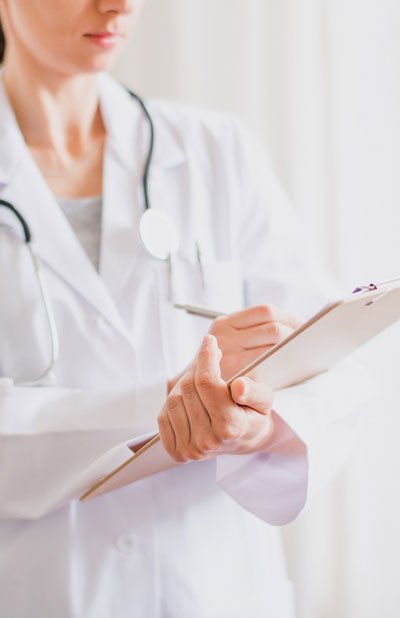 Telehealth is The Modern Way of Connecting with a Provider
Telehealth is a modern approach to healthcare that has gained popularity in recent years. Thanks to technological advancements and the widespread availability of high-speed internet, telehealth allows patients to access medical services and support from the comfort of their homes. This has made healthcare more accessible, especially for individuals residing in rural or remote areas or those who face difficulties traveling due to illness, disability, or lack of transportation.
Telehealth services provide a range of medical care, including primary care, specialty care, mental health counseling, and more. Moreover, telehealth has become increasingly crucial during the COVID-19 pandemic as it minimizes in-person contact, thus reducing the risk of exposure to the virus. Its ease of use and convenience has made telehealth a valuable tool in promoting and maintaining overall health and well-being.
List Your Practice on The Telehealth Medical Directory