Telehealth medical directory
Informed Consent
Informed Consent for Telehealth Services
Thank you for choosing [website name] for your telehealth services. Telehealth services involve the use of videoconferencing or other electronic communications to provide healthcare services remotely. Please read the following information carefully and ask any questions you may have before starting your telehealth session.
Nature of Telehealth Services
Telehealth services allow you to receive healthcare services remotely, without the need to visit a healthcare provider in person. These services may include medical consultations, diagnosis, treatment, and counseling.
Benefits of Telehealth Services
The use of telehealth services can provide many benefits, such as increased access to healthcare services, convenience, and cost savings. Telehealth services can also be an effective way to manage chronic conditions and to provide ongoing care to patients in remote or underserved areas.
Risks of Telehealth Services
Telehealth services may have certain risks, such as interruptions or technical difficulties that could affect the quality or availability of the services. There may also be a risk of unauthorized access to your electronic communications, although we take reasonable measures to protect your privacy and security.
Limitations of Telehealth Services
Telehealth services have certain limitations that may affect the quality or effectiveness of the services. These limitations may include limitations in the ability to perform physical examinations or to provide certain treatments or procedures that require in-person contact.
Provider Qualifications
Our healthcare providers who offer telehealth services are licensed and qualified to provide these services in accordance with applicable laws and regulations.
Confidentiality and Privacy
We take reasonable measures to protect the confidentiality and privacy of your electronic communications. We will not disclose your personal information to third parties without your consent, except as required by law.
Informed Consent
By using our telehealth services, you acknowledge and agree to the following:
You understand the nature, benefits, risks, and limitations of telehealth services.
You agree to participate in telehealth services voluntarily and have the right to withdraw your consent at any time.
You authorize our healthcare providers to provide telehealth services to you.
You understand that telehealth services may not be as effective as in-person healthcare services.
You understand that telehealth services do not replace the need for regular in-person healthcare services.
You understand that you may have other options for healthcare services, including in-person healthcare services.
You understand that you may have to pay additional fees for telehealth services.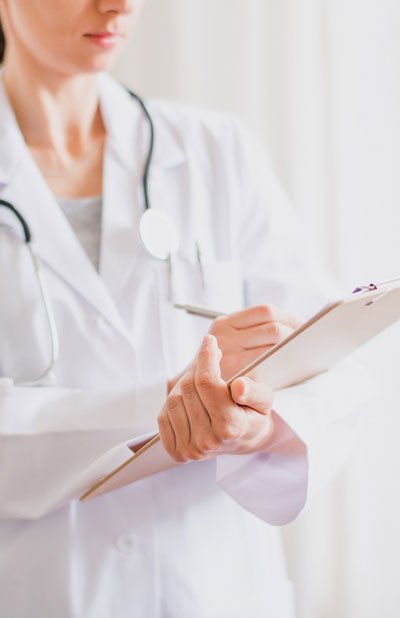 Telehealth is The Modern Way of Connecting with a Provider
Telehealth is a modern approach to healthcare that has gained popularity in recent years. Thanks to technological advancements and the widespread availability of high-speed internet, telehealth allows patients to access medical services and support from the comfort of their homes. This has made healthcare more accessible, especially for individuals residing in rural or remote areas or those who face difficulties traveling due to illness, disability, or lack of transportation.
Telehealth services provide a range of medical care, including primary care, specialty care, mental health counseling, and more. Moreover, telehealth has become increasingly crucial during the COVID-19 pandemic as it minimizes in-person contact, thus reducing the risk of exposure to the virus. Its ease of use and convenience has made telehealth a valuable tool in promoting and maintaining overall health and well-being.
List Your Practice on The Telehealth Medical Directory